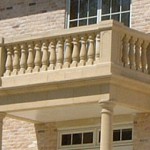 Balustrading is a system which incorporates bottles, piers and copings as a decorative feature which can be designed in a number of configurations for designs such as a boundary wall or on a balcony.
We provide a range of balustrade systems in differing heights with various colours and finishes. We are also able to produce cast stone balustrades in any design to an architect's specification.
We take great care and pay attention to even the smallest detail for every balustrade system we produce, ensuring that every component is delivered in perfect condition and is easy to assemble and fit.
The finished product will look good for years and and enhance any property from a new build to an older property.
Examples of Ilam Stone Balustrade Systems
Click the image to view the larger image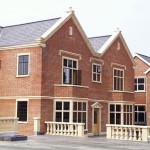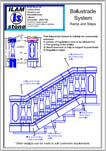 Click on the image of the Balustrade data sheet to download a full set of Ilam Stone Balustrade PDF's
We Offer The Following Services & Products
Architectural Cast Stone
Wet Cast Stone
Lite Stone
Range of Colours
Architect Support Services
CAD Drawing Service
Sales from Yard
Regular Clearance Lines
Sales to self builders