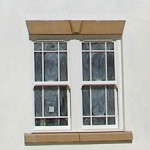 A Head is the stone which spans the top of an opening. It is not a structural member of the building and should be used in conjunction with a load bearing lintel.
Our standard range of Heads is colour and style matched to our Cill range so a pleasing appearance can be delivered with these matching window sets for new build or older styled properties.
If our standard range does not meet your requirements, please feel free to contact us to discuss your ideas.
Examples of Ilam Stone Heads
Click the image to view the larger image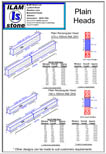 Click on the image of the Heads data sheet to download a full set of Ilam Stone Heads PDFs
We Offer The Following Services & Products
Architectural Cast Stone
Wet Cast Stone
Lite Stone
Range of Colours
Architect Support Services
CAD Drawing Service
Sales from Yard
Regular Clearance Lines
Sales to self builders