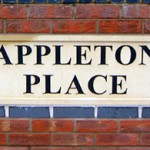 Datestones and Namestones are a decorative feature for a building or boundary wall to add the property name or build date. They are available in a range of colours to blend with either a new property or an older style property.
Cast stone is an ideal material for a date or namestone as they can be made to your specific requirements by a skilled joiner who makes a mould rather than the lettering having to be chiselled by a stone mason.
Examples are shown below and other designs can be made to suit customer requirements.
Examples of Ilam Stone Date & Name Stones
Click the image to view the larger image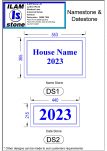 Click on the image of the Datestone data sheet to download a full set of Ilam Stone Datestone PDFs
We Offer The Following Services & Products
Architectural Cast Stone
Wet Cast Stone
Lite Stone
Range of Colours
Architect Support Services
CAD Drawing Service
Sales from Yard
Regular Clearance Lines
Sales to self builders