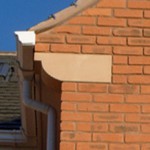 Corbels are a decorative feature around the top of a building which support the gable end copings.
Ilam stone corbels are manufactured in a range of colours which will suit most properties.
If you are working on an older property and require something more elaborate than the clean lines of the standard corbel, please contact us to discuss your project as we are able to produce various designs to suit specific customer requirements.
With our many years of expertise at producing Corbels, your products will arrive on site in perfect condition ready for an easy installation.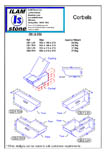 Click on the image of the Corbels data sheet to download a full set of Ilam Stone Corbels PDFs
We Offer The Following Services & Products
Architectural Cast Stone
Wet Cast Stone
Lite Stone
Range of Colours
Architect Support Services
CAD Drawing Service
Sales from Yard
Regular Clearance Lines
Sales to self builders