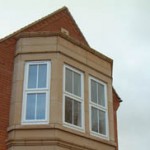 Ilam Stone Bay Cills are produced in two designs to fit a 45° bay window and a 90° bay window. Either style will enhance both a new build or due to the range of colours a vial able would be ideal for a renovation project.
If you are looking for something our standard range does not cover, please call us to discuss your requirements as we can produce other designs to suit customer requirements.
With our many years of expertise at producing Bay Cills, your products will arrive on site in perfect condition ready for an easy installation.
Examples of Ilam Stone Bay Cills
Click the image to view the larger image

Click on the image of the Bay Cills data sheet to download a full set of Ilam Stone Bay Cill PDFs
We Offer The Following Services & Products
Architectural Cast Stone
Wet Cast Stone
Lite Stone
Range of Colours
Architect Support Services
CAD Drawing Service
Sales from Yard
Regular Clearance Lines
Sales to self builders