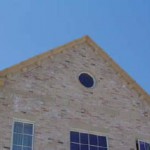 Our range of standard cast stone bullseye window surrounds provide an eye catching addition to any home.
Designed to fit a 600mm circular window, our bullseye surrounds come in two designs, with or without keystones. They are available in a range of authentic stone colours to enhance both traditional or contemporary home.
Bullseye surrounds can be supplied in small quantities to the self builder or for renovation projects or in large quantities for the building contractor.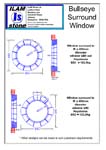 Click on the image of the Bullseye Surround data sheet to download a full set of Ilam Stone Bullseye Surround PDFs
We Offer The Following Services & Products
Architectural Cast Stone
Wet Cast Stone
Lite Stone
Range of Colours
Architect Support Services
CAD Drawing Service
Sales from Yard
Regular Clearance Lines
Sales to self builders