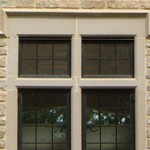 A Label Mould is stone which surrounds the head and protrudes beyond the wall line allowing for rain water to flow away from the building. This item is mainly decorative.
Our standard range of label moulds is available in a range of stone colours that will work with a variety of design schemes.
Other designs can be made to suit customers specific requirements, so please feel free to contact us to discuss your project.
Examples of Ilam Stone Label Moulds
Click the image to view the larger image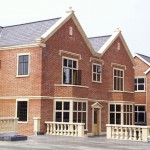 Click on the image of the Label Mould data sheet to download a full set of Ilam Stone Label Mould PDFs
We Offer The Following Services & Products
Architectural Cast Stone
Wet Cast Stone
Lite Stone
Range of Colours
Architect Support Services
CAD Drawing Service
Sales from Yard
Regular Clearance Lines
Sales to self builders